Nikken® DISCOVER IT! LIVE IT! SHARE IT!
Hello, and welcome, my name is Carolyn Trotta. I'm so excited you are here. I discovered Nikken® over 20 years ago. Nikken's Active Wellness technologies have made a profound difference in the quality of my life. I know there are countless people out there who are looking for an advantage when it comes to their health and wealth. I have made it my mission to share the Nikken® Advantage with others. Partnering with Nikken®, I provide a proven vehicle to HEALTH, WEALTH and FREEDOM.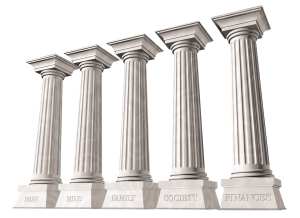 Prevention is the key. 
Healthy by Choice, NOT by Chance.
Nikken® Active Wellness Technologies use "science to replicate nature". While Western medicine and pharmaceutical companies study DISEASE, Nikken® has spent over 45 years studying your HEALTH!  "Nikken® makes being Healthy Simple, Convenient and Affordable". Many companies have little pieces of Wellness – only Nikken® has it all to create TOTAL ACTIVE WELLNESS!
I welcome you to learn more about the Nikken Advantage and the amazing products Nikken has to offer by visiting my Nikken Online Shop at
You can enjoy this satisfying and rewarding lifestyle too!
Wishing you Wellness Today for Healthy Wealthy tomorrows!
 -Make it a great day!
Carolyn
Nikken Independent Consultant
Distributor ID #820262000
[email protected]
860-212-9689
Follow, Like and Share